By Tia Fabi
At Rogue Matter, we're passionate about the power of ideas and their ability to ignite the imagination. We're all about Rogue talent that goes against the grain and content that roars rather than whispers.
There's no one that embodies the Rogue spirit more than Renae Geerlings. Multifaceted, with a creative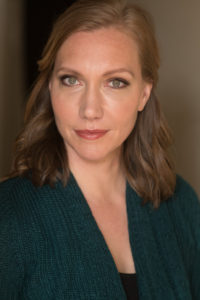 spirit that will inspire generations to come, Geerlings has worked both in front of the lens as an actor and behind it in the roles of writer and producer. She has been a host and lead producer for Mountain Dew's Twitch channel, has produced live events with Buffalo Wild Wings and drone racing events, has worked in the world of voice over, and even performed and recorded as a singer. But perhaps the most impressive is that, while doing all of those things, she has spent a quarter of a century busily working as an editor in the world of comics for companies including Top Cow Productions, Marvel, Image, IDW, Radical, and Darby Pop– on world-renowned titles like Battle of the Planets, Tomb Raider, Fathom and Witchblade and titles that became well-known films and video games like Wanted, The Darkness, Hercules, and Oblivion. 
As a true visionary, Geerlings' innovation, artistic prowess, and experience help fuel the lifeblood of Rogue Matter's growing and expanding universe. Tia Fabi had the pleasure of sitting down with Renae to chat about her life, experiences, and upcoming projects.  
Tia: Tell us a little bit about your background.
Renae: I'm a Michigan-born theater major who, after relocating to L.A., became immersed in the world of comics which led me to meet my husband who brought me back full circle into the world of film. 
Tia: What was the catalyst behind your desire to pursue an acting career?
Renae: I love storytelling. Growing up, film and TV became a way for me to share in experiences that I hadn't had the opportunity to have yet. It made me feel hopeful, inspired, and like I was never alone. Now, these outlets have become a way for me to leave breadcrumbs for others. Whether you love a story or hate it, odds are that it affects you in some way and leaves you a little different than before you heard it.
Tia: You have been connected with several comic book publishing companies. What would you say has been your favorite project to be a part of so far?
Renae: Midnight Nation with J. Michael Straczynski was a particularly satisfying project to be a part of. Also, Fathom with Michael Turner. And, more recently, the Bruce Lee: The Dragon Rises series with Bruce's daughter, Shannon Lee, that was published by Darby Pop.
Tia: Tell me about the entertainment company you own with your husband, Tyler Mane.
Renae: We have produced two features, one, Compound Fracture is a supernatural thriller, and the other, Penance Lane, is an action thriller with horror elements. You can find them at maneentertainment.com along with news about our upcoming projects!
Tia: What brought you to Rogue Matter? Can you give us a sneak peak of some of the projects you're working on?
Renae: I worked with some of the higher ups at Rogue Matter during my time at Top Cow Productions. We've always had a fun banter and enjoyed working together, but it was always in a more tangential form. When they introduced me to RM, I was excited to be a part of something new and unique. It's an opportunity for me to roll my sleeves up and dig into the world of multiple mediums like podcasts and prose and audiobooks and short films that I've always wanted to work on, but the opportunity didn't arise in companies with a smaller focus—like comics. It's also a chance for me to do my very FAVORITE thing, which is to find new voices and give them opportunities. I will admit that the most satisfying moments of my life have come when artists have approached me at conventions, or where ever our paths cross later, and commented that I gave them their break into comics. It really does fill me with the most joy. 
Tia: Do you have any acting projects coming up?
Renae: With COVID shutting everything down, it's pretty slow here circa summer 2020. So, I'm busying myself with writing episodes of Mane Entertainment's next project (television) and I am in the pre-production process for a short film with some friends of mine here in Atlanta that we hope to shoot in the spring when COVID (fingers crossed) is under better control. I did just have some auditions this past week, though, so fingers crossed that the world of film/TV production starts cranking again soon!
Tia: How has the outbreak of COVID-19 affected your part in the entertainment industry?
Renae: Like everyone, it has shut things down completely. People are starting to come up with creative ways around it though with ZOOM projects and similar outlets. So THAT'S exciting!
**
Join us in welcoming Renae Geerlings to the Rogue Matter family. Stay up-to-date on her latest work by following her via Facebook and Instagram. 
For more amazing interviews and content, follow us on Facebook, Twitter, and Instagram.