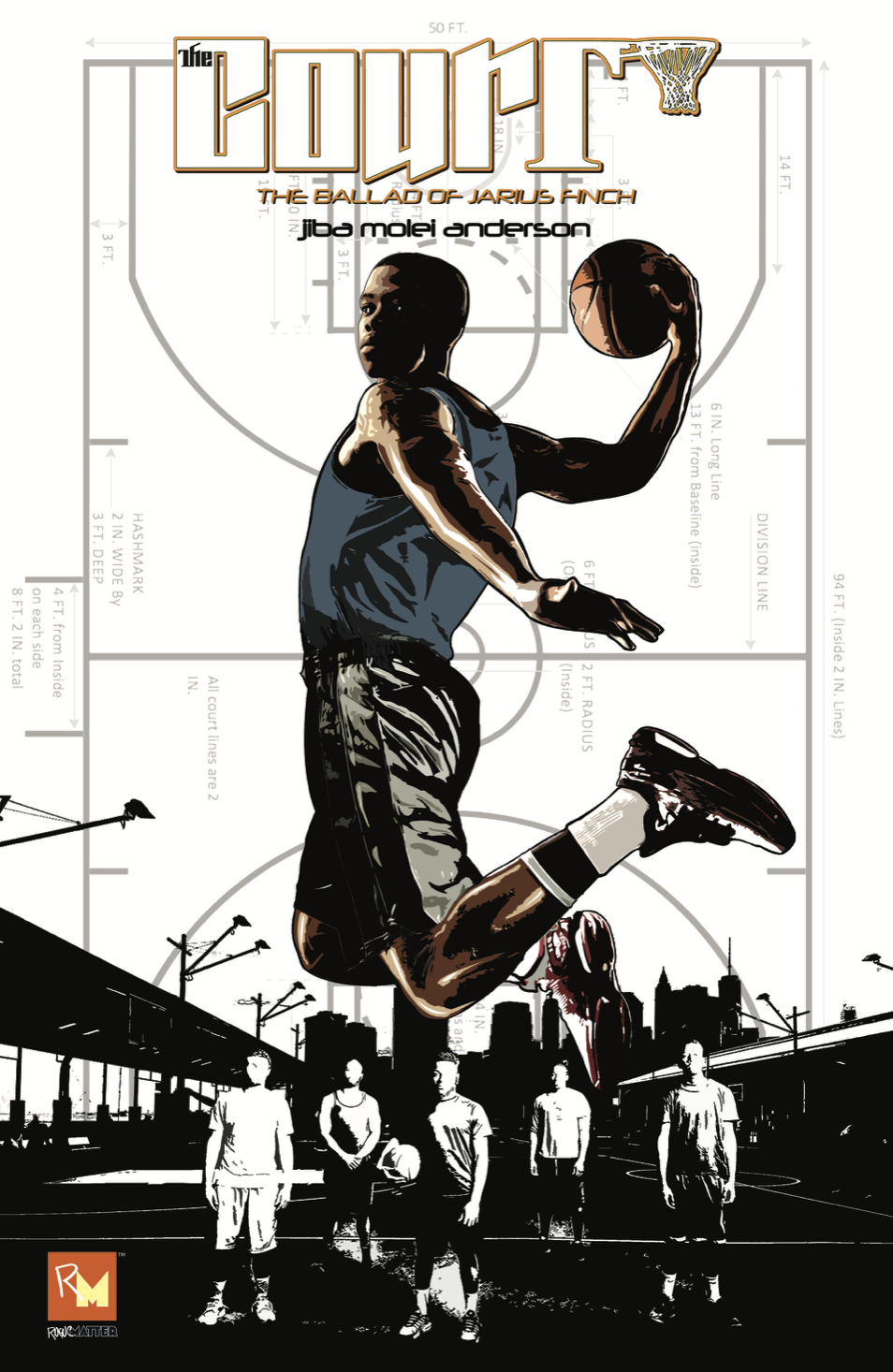 Writer & Artist:
Jiba Molei Anderson


Design: Phil Smith
About The Court:
Miracles don't happen unless you believe…
Jarius finch is a second-generation basketball player. His father, Chauncey, gave up the game years ago and spends his days managing the family hardware story, playing pick-up games over the weekend, bitter about the life he left behind.
But when Jarius is injured, he embarks on a journey that will take him to a mystical gym and a group of players led by the enigmatic Space. They will teach Jarius more about the game than he ever knew and will reveal secrets that have kept a father and son apart for years.
Four-on-five is an ugly game.
Welcome to The Court.
A basketball player finds mysterious strangers to help overcome his injuries & soon learns to escape The Court, he must pay the price.
Subscribe To Our Newsletter
JOIN THE MOVEMENT • GO ROGUE