By Tia Fabi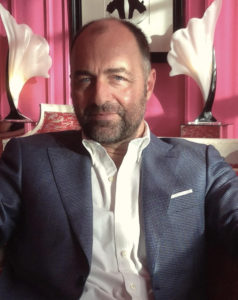 What do binge-worthy series like Continuum, Van Helsing, and Warrior Nun have in common? Simon Barry. The director, producer, and showrunner has carved a pathway for stories steeped in female empowerment through strong, bold, and inspiring protagonists. It's no wonder why each of these projects has garnered a massive and loyal fanbase – and it's all thanks to this rogue Canadian screenwriter.
Simon has been active in filmmaking since 1990. His production company, Reality Distortion Field; looks to mesh the world of fantasy, action, and female empowerment. Whether his stories include time travel or vampire hunters, there's always a strong woman at the epicenter.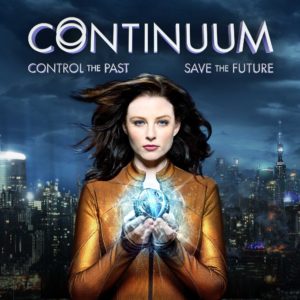 Prior to penning some of the hottest television shows in modern culture, Barry worked as a camera assistant and operator. In fact, bringing Continuum to television screens was all a mere stroke of luck. While Barry had wanted to work on Continuum, he was brought on by CBS for another project. It was only after a friend needed something to pitch to Showcase in Canada that he called up Barry because he didn't have anything to pitch. The big wigs over at Showcase were so impressed by the pitch Barry presented that they brought Barry on right away to develop the pilot.
Continuum may have concluded sooner than many would've preferred, including Barry himself, who shared his innate desire to build upon these characters' stories. Will that ever come to fruition? We'll have to wait and see. For now, fans can rejoice over the renewal of the Netflix original Warrior Nun. 
So, what was it about Warrior Nun that captured Simon's interest? Originally, Simon shared, Warrior Nun wasn't even a blip on his radar. After a close friend called upon his creative mind for help, however, he said:
"I read it and I was immediately intrigued by the premise and the world that the Warrior Nuns existed in."
For the full interview about Warrior Nun and Continuum, check out Simon Barry's interview on our podcast, RogueWav.
For more amazing interviews and content, follow us on Facebook, Twitter, and Instagram.
Subscribe To Our Newsletter
JOIN THE MOVEMENT • GO ROGUE