The definition of an unlikely friendship? A confused psychiatric patient and a jaded, system-weary doctor.
Who is the mythological Norse goddess IDUN? The keeper of the MAGIC APPLES, which granted the Gods of Asgard their youth and immortality.
The difference between delusion and reality? We're still trying to figure that one out.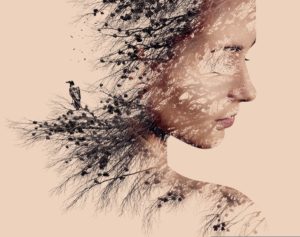 A shiny red apple. A hallway masked in shades of grey. Reminds us a bit of Lois Lowry's science fiction novel, "The Giver." Like the protagonist in "The Giver," Dr. Megan Divine has the ability to see beyond the constructs of reality — if only she'd be more open-minded. 
Then again, how can we expect a doctor in a psychiatric hospital to believe a patient who claims to be a Norse God? Tune in weekly to find out on our latest podcast debut, Izzy!
Hyperventilating with anticipation? Before you pass out, you have to take a quick peek at the incredible lineup of talent responsible for bringing this podcast to life:
Dr. Megan Divine – Jordan Elizabeth Gelber

Izzy – Victoria Cheri Bennett

Doctor Vale – Rytis Valiunas

Producers – Jordan Elizabeth Gelber and Victoria Cheri Bennett

Writers – Victoria Cheri Bennett and Owen Goldstoff

Editing and Sound Design – Josh Berg
Listen now – available in the Rogue Matter Library. 
Subscribe To Our Newsletter
JOIN THE MOVEMENT • GO ROGUE